Podcasters & YouTubers
Special Guests
We are proud to announce a whole new section of the American Atheists National Convention dedicated exclusively to podcasters and YouTubers: Content Row.
At AACon2019, you'll have the opportunity to watch these content creators in action recording original content and/or selling merchandise. Best of all, they'll get to meet you, their fans.
Aron Ra, the Southwest Regional Director of American Atheists and the director of the Phylogeny Explorer Project, is a science communicator and secular activist with a couple hundred thousand subscribers to his YouTube channel whose videos promote scientific skepticism, secular politics and humanist values. Aron is best known as the author of Foundational Falsehoods of Creationism and for public testimonies contesting the Texas State Board of Education in their attempts to denigrate evolution and teach notions of conservative Christian creationism in both science and history classrooms of public schools.
Seth Andrews, an ex-Christian broadcaster, is the creator and host of The Thinking Atheist online community, podcast, and YouTube channel, and the author of Deconverted and Sacred Cows. The Thinking Atheist isn't a person. It's an icon. An idea. An encouragement to reject faith and embrace reason and evidence as we approach humanity's challenges and opportunities. The Thinking Atheist is a resource for atheist content, community, and a constant reminder to pursue a Personal Relationship With Reality.
Queersplaining (formerly the Gaytheist Manifesto) is hosted by Callie Wright, who is MCing AACon2019. Her podcast explores the true life stories of queer and transgender people, considering the ways both subtle and overt that being queer or trans effects the way we navigate the world we live in.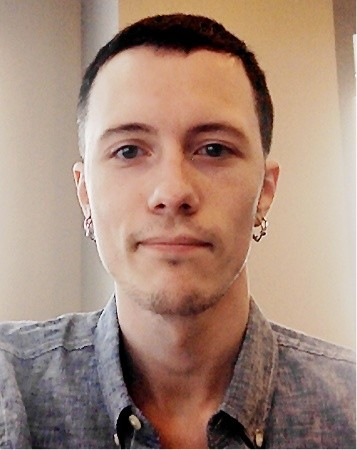 Telltale is an ex-Jehovah's Witness who has been an activist in the field for years. He has made it his life's goal to raise awareness about cults and how they operate. Some of the cults he addresses are Mormonism, Scientology, Jehovah's Witnesses, 12 Tribes, Children of God, and many more. Understanding how these groups form and how they use mind control on their members is paramount to prevent it from happening to others.
Drew McCoy, AKA Genetically Modified Skeptic, is a full time YouTuber and atheist activist, who creates videos criticizing religious dogma, alternative medicine, and pseudoscience, while promoting scientific skepticism and constructive dialogue on controversial topics. He is also the president of Faithless Forum, the first ever conference designed by and for the atheist YouTube community. Having gone from fundamentalist Christian, to a closeted activist, to an openly atheist YouTuber with over 150,000 subscribers, Drew understands the struggle of transitioning from dogma to reason, and hopes to ease that struggle for others however possible.
Thomas Westbrook, a public speaker and science-advocate, is the founder of Holy Koolaid—an anti-cult media production company that makes animated videos promoting scientific skepticism and critical thinking. He was raised as a missionary kid in a former Soviet, Muslim country, before becoming an atheist. Despite having no platform, zero connections, and no money, his videos have garnered over 70,000 subscribers and 7 million views. He's a co-host of the Here and How podcast which explores big ideas to promote scientific progress and is on the board of the Faithless Forum Conference. Thomas has made YouTube videos exposing everything from psychics and alternative medicine to flat-earthers and young-earth creationists, and he's just getting started.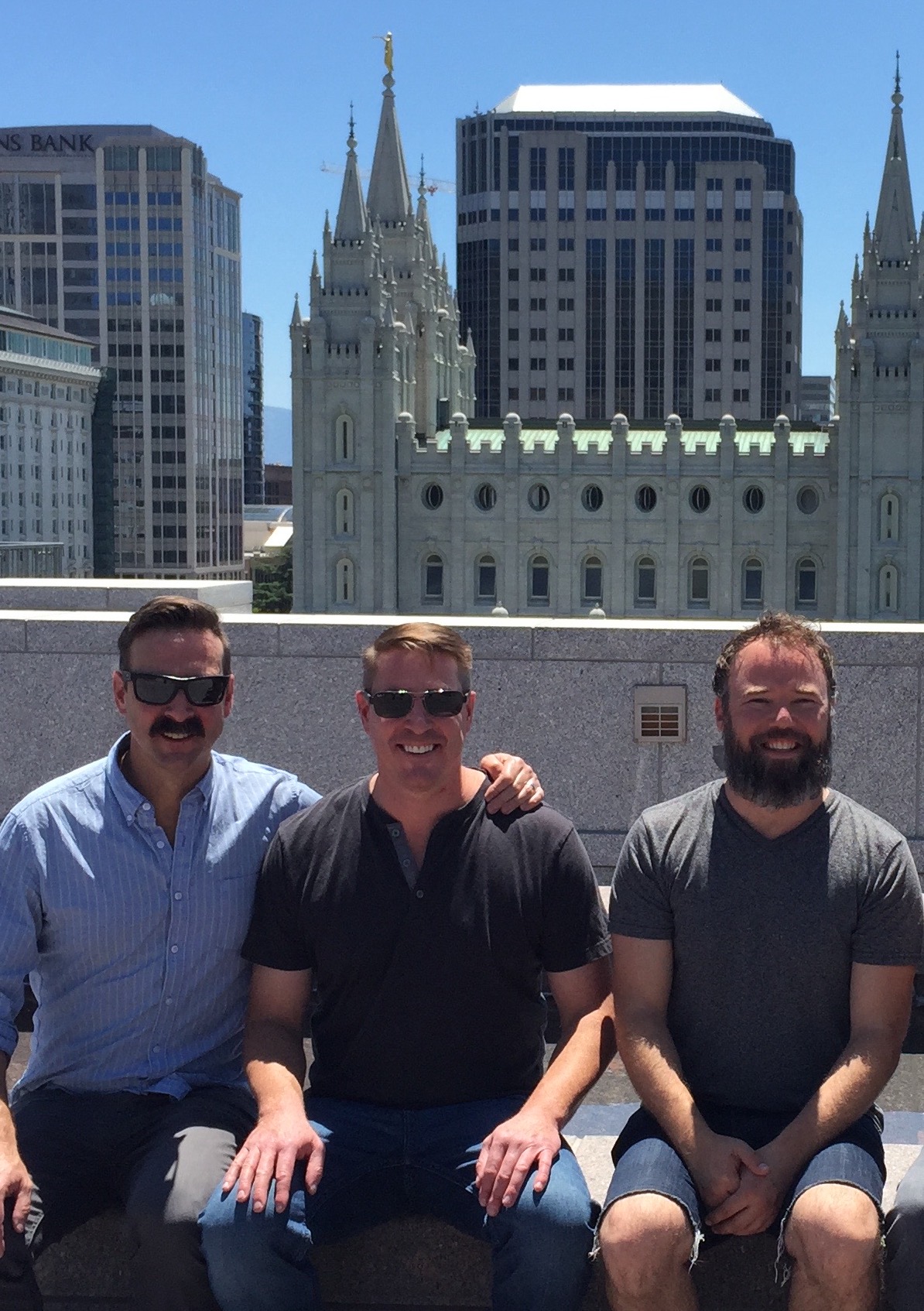 Leaving religion is the first step into a larger, better world. But it can also be a scary world. But never fear. That's why we're here. We're your audio uncles—Uncle Mark, Uncle Dan, and Uncle Doug. Mark spent his early years under the miserable grind of Mormonism, and at age ten began planning his escape. Dan believed in the message of Mormonism fervently, all the way to his late teens but realized the sky was as empty of god's presence as the countless pages of Mormon cannon he had searched to find him. Unlike Mark and Dan, Doug stuck with the Mormon faith into his early 20s, even serving a Mormon mission in central America, just to be 100% sure there wasn't any truth to it. Spoiler alert, there wasn't!
Lawyer, singer, comedian and oxford comma hater Charone has never been one to keep her mouth shut (no matter how many people keep asking). She also believes there is nothing so serious that it can't be laughed about. Unlike Fred Gwynne's courtroom in "My Cousin Vinny," this show is the forum to be cavalier. Whether it's Tomi Lahren suing Glenn Beck, Guamanian priests engaging in huggery tuggery with Boy Scouts, or the host trying to keep track of how many cats she has, everything gets made fun of on Habeas Humor. Well... everything except the holocaust, which is simply not an OK topic for jokes if we're going to get frank (the way the Nazis did). Oops, too soon?
This show pairs a real-life, Harvard-educated lawyer (Andrew) with an inquisitive host (Thomas). Every episode, Thomas and Andrew take on a popular legal topic and give you all the tools you need to understand the issue and win every argument you have on Facebook, with your Uncle Frank, or wherever someone is wrong on the Internet. Thomas and Andrew have tackled separation of church and state, Hillary Clinton's emails, Jill Stein's recounts, the Emoluments clause, overtime regulations, Roe v. Wade, the wacky "sovereign citizen" movement, and much, much more!
We are a weekly live vlogcast airing on Saturday nights at Midnight Eastern via Google Hangouts. Our topics cover issues related to religion and atheism, political issues in both the US and other countries, social issues, science and medicine technology,the dangers of pseudoscience, and the importance of being able to think critically and question everything. Our strength comes from having co-hosts from the US, Canada, and France and the different perspectives we each bring to the discussions.
The Atheist in the Trailer Park podcast alternates between covering news stories in the areas of religion, politics, science, 3D printing, archeology, space exploration, and reading from lesser known (but still influential) religious texts—all from the perspective of a blue-collar atheist trying to survive on a meager income.
The Podunk Polymath Podcast is hosted by Chris, who is described in the intro as a "secular, sarcastic, screwed-up Southern SJW and skeptic". The show covers mostly social justice topics, with a dash of politics and occasional (but purely accidental) humor.